You can choose to stay at a 5-star resort on the beach and spend a small fortune to visit, or you can swing to the other end of the spectrum and visit Bali on the cheap. My wife and I have spent years finding our preferred balance between acceptable cost and necessary comfort. Here's our experience in Bali that we found was the perfect compromise. You can read about our photography journey in Bali here.
Booking a Cheap Flight
For our 12th anniversary, we decided to keep our costs down as much as possible when visiting this popular island. It started out by booking a ~US$400 round-trip flight from LAX to Denpasar, Bali on Xiamen Airlines.
One of the best ways to find cheap flights is to subscribe to Scott's Cheap Flights. There are other options that work, but this is one of the easiest ways for those without a lot of time. Totally worth $49 a year if you are going to spend some time traveling. We received an email that showed a very reasonable price and booked it within an hour. One of the keys to snagging these low prices is to book during the short window they are available.
One idea is to sit down with your travel partner and discuss acceptable airlines and locations you might want to visit. This is important since you may need to book quickly and can't get a hold of the other person. Generally, you have 24 hours to cancel flights with no fees so just book it and discuss later if it's a great deal.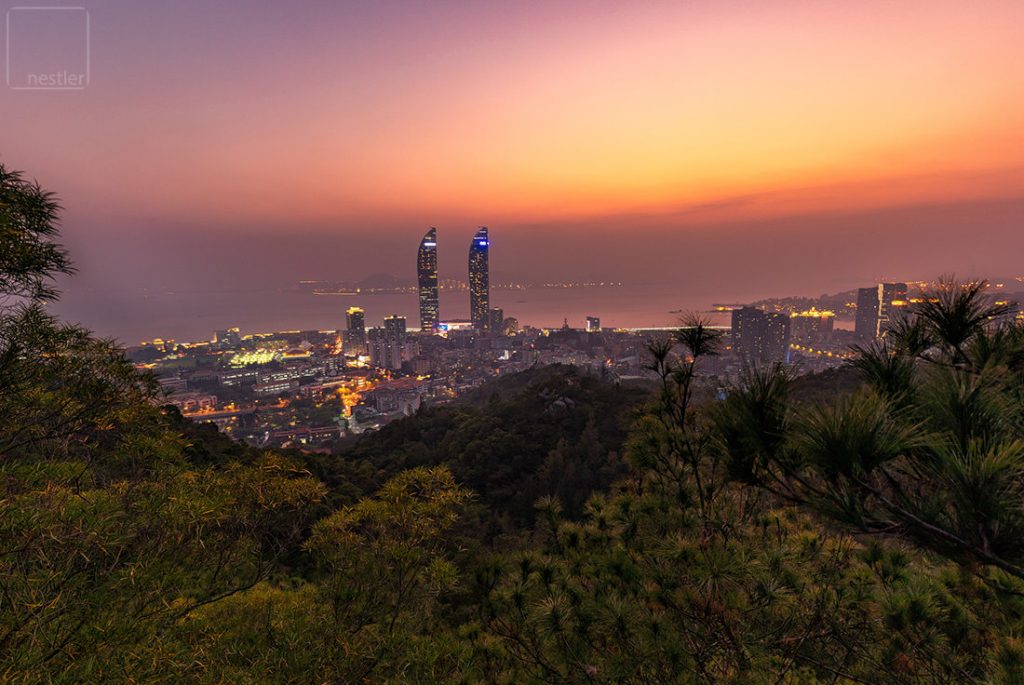 We had a 14-hour layover in Xiamen, China and took advantage of a little known feature that some airlines offer.
The free transfer hotel.
They quite literally offered a free hotel for us to use (including breakfast that we ate as soon as we arrived) until our onward flight to Bali. The only cost that wasn't included was the taxi ride to and from the hotel. About US$3-$5 each way.
There was a transfer desk you had to visit for this option. You could choose a free tour of the city for the day, a visit to a lounge or a hotel. Skip the lounge, it wasn't that great. The hotel was amazing for a few hours of sleep after a long flight in coach.
Not all airlines offer this service, but it's definitely worth checking into if you have a long layover.
Tips for Visiting Bali on the Cheap – The Car
My wife did some research online before our trip to find a cheap rental car. It's easy to want to stick with a major car rental company since you know what you are going to get. However, you will spend more money that way. We've had really good experiences renting from lesser known locations (and sometimes even locals who just hire out their car).
The important thing to remember is to do a walk around with the person who you pick up the car from. Take a video of the car from all sides that shows every bit of damage. Make sure it's noted in whatever paperwork they give you. The guy we rented from had only a few cars and he tried to upsell us to a better model. We just wanted something that would drive.
Our rental car ended up being a Suzuki Katana that had definitely been hit a few times.
After driving in Bali, I could see why. My wife's very first car had been a Suzuki Samurai so she was in love. Especially when we got in and realized that the roof had been cut off and a taller one had been welded on in it's place. Score for tall people! Since we would be doing some scuba diving on this trip, we had a lot of luggage. I don't know how, but everything fit perfectly in the back of this thing. A scooter would also be a cheap option if you don't need the space (and feel comfortable driving around on one).
We paid US$100 total for 10 days. It was a stick shift. It was beat up. We didn't have a ton of space. It was awesome! Your comfort level may vary in this regard, but the only problems I've ever had with damage claims has come from a major rental agency. It saved us a bunch of money and allowed us the freedom to stay wherever we wanted…which also saved us a bunch of money and allowed us to stay in Bali on the cheap.
Cheap Lodging Options – Can you shower like a local?
Airbnb has led to a lot of interesting options for lodging. There's also sites like VRBO (HomeAway), FlipKey, etc. that let you rent homes instead of a staying in a hotel or resort. There are new options popping up all the time. The bigger homes are going to cost you more, but if you have a group traveling, it can end up being cheaper. Since it was just the two of us, we rented a house through Airbnb for US$9/night.
The house was located on the opposite side of Bali than Denpasar which is partly why it was so inexpensive. The closer you are to the main resorts, the more you will pay. You also need to realize that cheap lodging means you will give up certain comforts. The listing thankfully laid all this out, though we had a rough idea of what to expect due to past experience.
No Air Con. The locals just open windows and enjoy the humid breeze. No hot water tank. If you want to truly bathe like a local, you get to heat up your own water on the stove. You then shower out of a bucket in the outside bathroom. Hey, it's $9/night, what do you expect? We live out of a truck camper and showering like this is no big deal.
It wasn't that far from a pure mileage standpoint from our rental house to Denpasar, but island driving in Indonesia is slow.
It's always a good idea to have a rough plan on things you want to do and see. If everything is located in one spot, it's sometimes worth paying a bit more for lodging and not having a rental car. In our case, we wanted to see things all over the island. This meant that doing Bali on the cheap really wasn't too hard since over half the stuff we wanted to do was on the north side anyway.
We could have mapped out our trip so that we would stay close to each location. This would have been more convenient for sure. But it would have meant paying more. We got a great deal on a house because we booked it for every night except 2. The trade-off was more time spent driving in the dark. I did find that traffic was lighter during non-daylight hours so it really wasn't that bad. The other reason we decided on this was that I don't like to stick to an exact schedule on a trip. If the weather is not cooperating and I really want a picture of something, I like the flexibility to go back at my leisure. Not everyone travels the way we do, but that's my theory.
We did pay for a hotel on the final night we were there. This leads me to another big cost saver:
Visit Tourist Locations During Off-Season
The reason we could get a flight so cheap to Bali? It was January just after all the New Years people had left. We wanted to see Ubud (a popular tourist location) due to it's proximity to terraced rice fields and many waterfalls. Normally the hotels here are on the more expensive side. Our cost? US$30 for an awesome room right in the middle of town. The other big plus is that you run into a lot less people when you're out doing stuff. Win-win!
Save Money on Food
It's so easy to eat out every meal when you're on a trip. But if your goal is to spend less money, food is an easy way to do it. We went to a supermarket and bought some things we really wanted. Dragon fruit & watermelon? Check! PBJ? Check. Cereal and almond milk? Check. There are lots of things that you can eat very inexpensively and last for days. Since we would be spending a fair amount of time driving, we could make sandwiches as we enjoyed the scenery.
We found that there we could buy sticky buns that were filled with chicken at many local shops. We also found that we were not fans of the fried chicken when we decided to splurge for dinner one night after scuba diving. More PBJ to wash that down. Your tolerance for cheap food and repetitive eating is totally up to you. Since we were in a house that did have a small fridge, it gave us a lot of options and we could even do some cooking for very little money.
Scuba Diving in Bali on the Cheap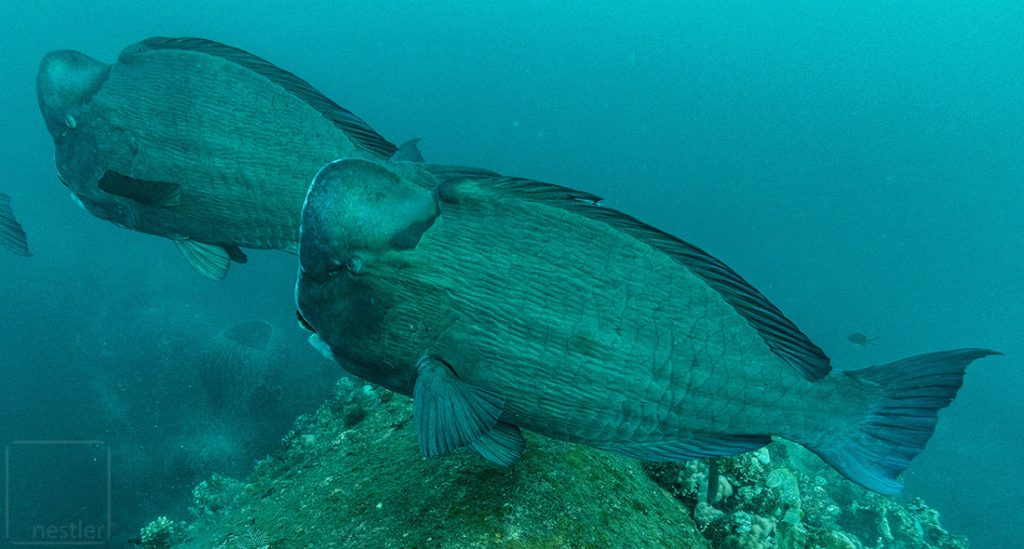 Over half of our baggage on this trip was for scuba diving. I love taking underwater photos and my wife just likes being in the water. It's very temperate here and they have some amazing dive sites. One of the easiest ways to keep costs down is to bring as much of your own gear as possible. The only things we needed to rent were tanks and weights.
We spent a couple mornings scuba diving at the USS Liberty (Tulamben). It's the most famous dive site on Bali for good reason. It's a shore dive so you don't need to pay for a boat. We saw a couple dive boats pull up and I know that I would have been ticked if I had spent money for that. Considering that it was a 20m swim from shore!
There were many dive companies along that road that were willing to rent tanks. It was difficult to find someone who would do so without also having me pay for a Divemaster to go with it. If you're not an experienced diver, just pay for the guide. It's safer and they can help you have a great experience. In my case, I'm a fully qualified cave diver with hundreds of dives and I just wanted to go take pictures on a wreck. I trust my wife as a buddy and there was no way I wanted to pay for a guide. I eventually found a shop that accepted my Advanced Nitrox card as proof enough that I knew what I was doing.
We change our tactics based on the location
When we visited Palau a few years ago, we paid a much larger amount for scuba diving than we did in Bali. Everything else was much the same. Cheap lodging, cheap car and cheap food. Some locations don't give you an option for cheap lodging, but we offset that in other ways. Doing Bali on the cheap was actually quite easy. All told, I think our total bill (including flights) was under $1,200 for 10 days in Indonesia. It would have been even cheaper (on a per day basis) if we had stayed longer. That's actually another technique that you can exploit if you have the time.